Note: Some of the pictures have been inserted at the discretion of the editor who's a grumpy, bitter Jets fan. Deal with it.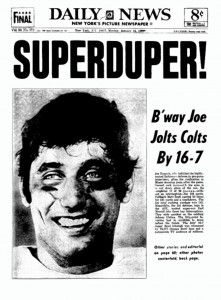 I live in Albuquerque, New Mexico THEY WON! so why THEY WON! THEY WON! am I so excited that THEYWONTHEYWONTHEYWON! the New England Patriots triumphed in Super Bowl XLIX?
NM has no professional sports teams. So, in ABQ folks root for the Dallas Cowboys, the Denver Broncos, the Arizona Cardinals (Really?!), or as in the case of Super Bowl XLIX (love those Roman numerals!), the supposedly stronger, swifter, smarter Seattle Seahawks, because they're a "west coast team." In case you were under a rock, locked in a vault, or trapped in a cave, Seattle lost in a heart-stopping, jaw-dropping, eye- popping 28-24  finish that will be forever recounted in the annals of Super Bowl History. And in case you're wondering why as a desert dweller, I'm so passionate about the Patriots, it's because I'm a New Englander at heart.
Once upon a time, before there was even a Super Bowl,I was a newly wed, college graduate, rookie teacher in the Boston area. I ate lobster by the ocean in Rockport; fettuccine Alfredo at midnight in the North End at the very restaurant that was rumored to be Jackie Kennedy's favorite; spring rolls in urban Chinatown near Filene's Basement; and pastrami on rye ordered from a plastic coated mile high, ten-page menu in a deli in suburban Newton. And that was just the food!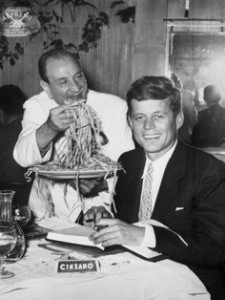 Nationally, it was Camelot time.  JFK was in the White House and in Massachusetts, the Kennedys felt like everyone's hugely successful second cousins. Their epic misfortunes and dramatic family minutiae were chronicled daily in the Boston Globe.
Even after leaving New England, as an American History teacher in Upstate New York, I returned to the Boston area to walk the Freedom Trail, search out the site of the Boston Massacre,and knock on the door of Paul Revere's house. In case you're imagining him answering…I'm not THAT old!
In case it's been a while since eighth grade social studies, that sharp jawed, stony-faced Patriots team logo is SURPRISE! – a Patriot! Think John Adams and Sam Adams (Yes, the beer one) ,The Minute Men, and of course the legendary Paul Revere. Maybe if the Patriots were called the Boston Bulldogs, or the Mass. Marauders, it wouldn't resonate , but "Patriots" just stirs up a slurry of memories thick and tantalizing as steaming clam chowder on a snowy New England day and as elusive as the true story of Paul Revere's ride or the "real" reason those footballs deflated – which brings us to Super Bowl Sunday, an event this year which no marketing maven could have scripted better. Deflate-Gate, the Hernandez trial, Brady's sniffles,the whole snide, sly, suggestive pre-Game media mix that guaranteed SB XLIX a massive audience for its multi-million dollar self-consciously clever ads and hyper-hyped Half Time glitz gone wild.
In case you're puzzled by this post's lack of wink-wink references to Tom Brady's balls, we're just resisting the urge to add one more smirky "What did he squeeze and when did he squeeze it?" joke to those that made us feel for days like we were chortling and high- fiving in a corner of the boy's locker room in Middle school.
In the end, it appears that the only thing the Patriots deflated was the Seahawks. The Patriots won! Get over it!
Homer, the ABQ Bio Park porcupine, who predicted by eating raisins near team signs, that the score would be Seahawks 32-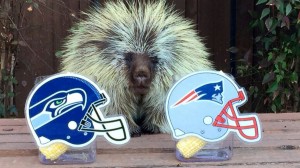 Patriots 26 WAS WRONG! Didn't figure on Brady's perseverance, Carroll's catastrophic call, and Butler's miracle catch, did ya, Homer?
Once more, everybody!  THEY WON!
We now return you to the post – Super Bowl world. In case you're curious, guess what has its mid-season premier on February 8?
GLRRRRRK!