Recently, in the northern NM town of Espanola, there was a to- do over a queen, her stolen crown and scepter, and a royal outburst on Facebook. While this little story is more faux pas than fairytale, there is a moral here eventually.
Some background: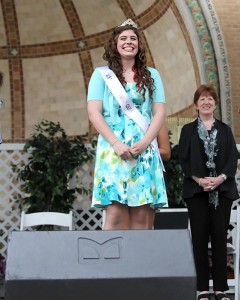 When it comes to royalty, my ancestors and their fellow villagers in the Old Country didn't exactly
"Tselebrate the Tsar" or crown a "Pogrom Princess." Still, I do know a thing or two about proper royal behavior.  Once upon a time in Albany, NY, a close family member was enthroned as Tulip Queen at Albany's annual Tulip Festival which honors the region's Dutch heritage. Our Tulip Queen's silver and garnet crown was never stolen,but it was bent out of shape ( as was the jeweler who designed it) when it rolled off her car roof where it had been placed for safe keeping while her Majesty donned a special event t-shirt and cap during one of her many regal appearances. The crown was re- shaped, polished up and throughout her year- long reign, the Tulip Queen was relentlessly charming, cheerful, and always upbeat about Albany and its beloved Tulip Festival.
Totally different story in Espanola where folks were already a bit touchy about being labeled a center for crime and corruption by local media. The tale goes like this:
A lovely young lady was chosen as La Reina (The Queen) of the Espanola Valley Fiesta which celebrates the arrival in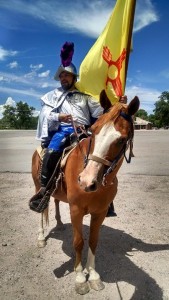 northern NM of explorer and conquistador  Don Juan de Onate. I know,  I know. One person's conquistador is another person's crummy oppressor, but that's a debate for another post.
Moving on… Burglars broke into La Reina's mother's house and stole her silver and turquoise crown and scepter. The Fiesta Queen was devastated and tearfully begged the thief to return the royal loot, no questions asked. All ok so far. BUT, unlike the Tulip Queen who knew that her royal role was to make Albany (not a perfect city by any means) look good, no matter what, La Reina got pissed and vented on Facebook. Oops! One of her comments, "I hate coming to this effin town." went viral. KA BOOM! La Reina wept and apologized. Not good enough.  The Fiesta Council met to decide La Reina's fate. "Off with her head!" was not an option, but her conduct was deemed "not in keeping with the traditions and role of La Reina…the damage could not be rectified." (Neither, some might say, could Onate's …but…another time.)
The Fiesta Council stripped La Reina of her crown and posted on their Facebook page
"We have no La Reina."
Ah yes, the moral…
Whether you're ruler of a country, Queen of a city festival , or La Reina of a town Fiesta,
be a savvy sovereign and Never slight the land that fetes you!