No, that's not the holiday forecast for Buffalo. It's my take on a Disney animated film that has been immensely popular among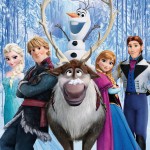 female movie goers, ages 6-12. I first heard about Frozen from two young family members who rattled off the plot and then began whirling around, flailing their arms and warbling, "Let It go! Let it go!" (Frozen's signature song) I didn't quite get the story straight, but was impressed by the exuberance it inspired. When Frozen appeared on cable. I decided to watch.
What an experience! Incredible eye dazzling icy special effects; lively  singable tunes; beautiful
princesses; a handsome mountain man; a conniving villain; cute licensed plush- ready sidekicks; and the most abominable, mind-twisting message ever for young girls!
I won't go into every detail of the plot – ask any 8 year old wearing an Elsa cap with blonde braid attached or primping in front of her Frozen light-up vanity or sporting an Anna/Elsa t-shirt inscribed "Sisters Forever" or coloring in…well, you get the picture. For Disney's bottom line, it's not the message, of course, it's the marketing.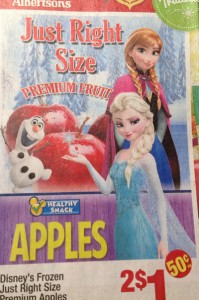 Still, the message gets disturbingly reinforced with each licensed product sold and that includes everything from apples to  inflatable Xmas lawn displays.
The message?  In short- Once upon a time in the kingdom of Arendelle, there lived 2 sisters, Princesses Elsa and little Anna. Princess Elsa had the unique power to produce ice and snow with a wave of her hands. As a child, Elsa accidentally hurts Anna with her frosty touch. Trolls heal Anna, but  insist that Elsa be locked up away from everyone, because her freezing powers were destined to grow stronger as she matured.
Years pass. The King and queen of Arendelle  (Elsa's and Anna's parents ) are lost at sea. Elsa, making a supreme effort to control her frozen powers, comes out of hiding to be crowned queen. Within moments, Elsa loses control of her emotions and in a massive Princess Mood Swing, triggers a frozen frenzy and plunges Arendelle into endless winter. Whew! Gotta watch that PMS thing! Elsa, distraught at the arctic angst she's caused, flees up a mountain where, alone, she's free to unleash her powers, create a frozen fortress in which to isolate herself, and TA DA cast off her prim Nordic garb for a sparkly blue, filmy, off- the- shoulder gown worn by thousands of Elsa wanna- bees  this past Halloween!
Are you following all of this? Cue music. Twirling with joyful abandon, Elsa sings the song that went viral, "Let It Go!"  She belts out the message that she no longer has to be the "good" (i.e controlled) girl everybody wants, but is free to "let the storm rage on" and exercise the full extent of her sub-zero strength…as long as she stays locked away in her mountain ice castle.
Anybody see a problem here? Imagine if Elsa had been a prince with frosty fingers? Would he have been confined to a "kingdom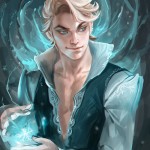 of isolation" and later chained in a dungeon and forced to wear iron mittens (Yeah, they forgot to include those in the Frozen travel dress- up trunk!)? No way! A prince with frosty powers would become  His Excellency, the Entrepreneur, cheered for securing the NHL and Ice Capades franchises for Arendelle, and landing on the cover of Forbes. "Savvy Sovereign Turns Cold Touch to Gold Touch!"
But, alas, Elsa is a powerful woman whose "frozen fractals" and "icy blasts" are reviled as dangerous, rather than admired as profitable assets. In Frozen, the only way to deal with a frigid, forceful female is to isolate her until the heart- warming (literally!) slushy finale. In the final moments of Frozen, Elsa saves Anna from a fatal frost attack, as sisterly love melts away Elsa's icy powers and she becomes, at last, the "good"  (i.e no more special powers) queen. ICK!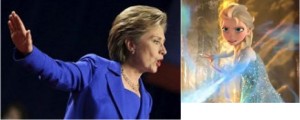 Of course this would never happen in real life, right? Blonde ruler? Special powers? Hilary?
Girls! No matter how many Snow Glow Elsa dolls you own , don't fall for Frozen!
Get your Anna and Elsa dolls out of that ice palace play set and let them run for office, launch a start-up, and buy out Ben and Jerry!
According to the Wall Street Journal, a sequel to Frozen is in the works. What are they going to call this one- Melted? Queen Elsa goes through menopause and scorches everything in sight.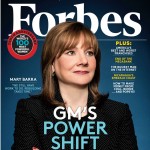 What do you think, trolls? Will Elsa be a hotty? Will the new hit song be "Let It Show"?
Let it show! Let it show!
Fifty is what thirty used to be.
Let them know. I'm CEO.
No defeat! There's no heat that's too hot for me!
Sounds viral to me!
Ok, so now that I've gone all Bah Humbug on Frozen, should I close with a cheery salute to Christmas and Hanukkah just celebrated, and to 2015 about to assail us like one of Elsa's ice storms? I don't think so. I'll also leave the end- of- the- year lists & resolutions to other wits and pundits. The obligatory l&r's  will be as ephemeral as other media morsels. Remember 2014's child immigrant crisis, Ebola, Cosby's alleged moral meltdown, mid- term election mud-slinging, Middle East hot spots ( take your pick!) – not exactly gone, but faded from view, as 2015's Breaking News awaits its nano-second of attention.
Hey! Let's talk breakfast. Trying to change the subject? Moi? Take a closer look. Breakfast is right on theme. Guess what I found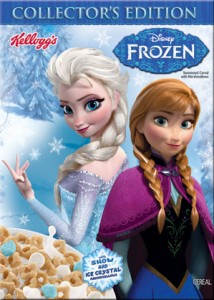 at Smith's supermarket? FROZEN- The Cereal! The "Collector's Edition!" On sale! The box is a marvel of glittery snowflakes and 3- D ish  illustrations of the Frozen characters including Elsa and Anna in a creepy embrace.
Woo-Hoo! You can have your New Year's champagne. I'll take Kellogg's gluten filled chunks  "with snow and ice crystal marshmallows" and  a fairytale touch of sodium hexametaphosphate, blue 1, BHT, and red 40.
L'Chaim! Happy New Year!  Let It Go!
And now…back to watching the New Year Walking Dead Marathon! Ring in the New! GRRRRRLK!