There's lots of fun to be had on the Jersey Shore this summer and Atlantic City has plenty to offer. The casinos are open, along with the beach, and the Boardwalk. Jersey Joe and his friends hang out at a beach bar and bring you all the happenings in this special rebroadcast of a live web show.
THE 411
What: Atlantic City
Where: New Jersey
Year Founded: 1894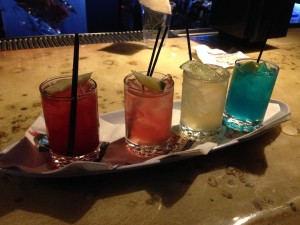 JERSEY JOE RECOMMENDS:
Atlantic City may have lost 4 casinos, but there's more going on in town than just gambling.  The city continues to add additional attractions to bring the fun back to the shore.   It's kind of neat to see the city in the state of transformation, as more attractions are added.  They just need to settle the mess with the Revel casino and fix that black eye.
Have you ever visited AC?  I'd love to hear your thoughts!