Ahhh, the Swiss. Early in the morning of Wed, May 27, Swiss police descended very politely upon the 171 year old Baur du Lac hotel in pristine downtown Zurich to arrest a number of high ranking FIFA executives on corruption charges. As bundles of newspapers were dropped on the front steps, and the hotel's marble floors were being buffed and polished, nattily dressed detectives walked through the hotel's revolving doors, quietly approached the front desk, presented documents and asked for the room numbers of select guests. A concierge quickly called up to one of the rooms and said: "Sir, I'm just calling to say that we're going to need you to come to your door and open it for us or we're going to have to kick it in." Seriously? Are you fucking kidding me with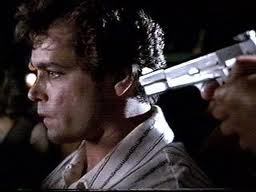 this shit? In my mind a police raid should be wild, chaotic, dramatic affair- a fantasia of Scorcese cliches, if you will. Fed burst in, guns drawn, doors smashed, barefoot Ray Liotta with shirt half tucked in thrown to the ground by agents in FBI logo windbreakers, a grim faced Leonardo DiCaprio restraining a big haired, coked out, blue eye shadow wearing Lorraine Bracco as she screams and claws the air, Gimme Shelter blaring on the sound track- now that's a fucking raid! But oh no- not in Switzerland. Nooooo, they don't want Scorcese directing their raids- they prefer a Wes Anderson approach to mass arrests. You know, police quietly approach perfectly constructed 3' scale model of the Baur du Lac (only for some reason, this one has a funicular), all of them dressed in suits except Officer In Charge Edward Norton who is wearing a dress Alpine scouting uniform including a small green hat, which seems to remain on his head despite all the laws of physics with a yellow feather protruding at a suitably jaunty angle. He approaches Owen Wilson at the front desk, and shows his papers (a calligraphied scroll with a large gold seal). Owen calmly calls up to F. Murray Abraham's hotel room and explains the predicament and, a few minutes later, F. Murray Abraham appears in the lobby, resplendent in tight black turtleneck, immaculately tailored, but slightly worn, muted plaid jacket, herringbone grey slacks and bright white loafers with a small gold tassle. He is surrounded by agents and led out the door by Edward Norton in slow motion,accompanied by an obscure Kinks song performed in Portuguese (natch!), as Mysterious Hotel Guest Bill Murray, wearing a rumpled grey suit and trench coat looks on intently, a single tear running down his cheek for reasons that will never be explained. And they leave the hotel with such great discretion that not even the orphan girl delivering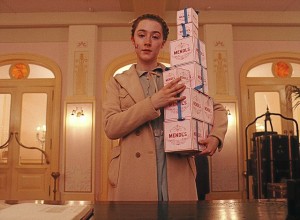 pastries from Mendl's is aware that something is out of sorts. Oh, you Swiss. Well, what can you expect from a country who's most sophisticated weapons system has a removable toothpick.
And, of course, we, as Americans get to read about these doofy Swiss and their wacky distaste for police brutality, as well as the staggering level of corruption at FIFA and snicker with detached amusement. Hell, that's the whole point of world news- to make us feel better about being Americans by making the rest of the world look worse (which is also how the Swiss feel when they read about Baltimore, Rick Perry and the Kardashians. Congrats BTW to Caitlin Jenner on her fabulous Vanity Fair cover. Not only is she the hottest of all the Kardashian women, she's also had the least work done. I know a lot of people are having a hard time getting used to this- but, seriously everybody- it's not that hard. Instead of saying "oh, that Bruce Jenner- he's such a cheesy, fame-grubbing, reality show whore" you say "oh that Caitlyn Jenner, SHE'S such a cheesy, fame-grubbing, reality show whore" – you see- it's who you are on the INSIDE that counts.) I mean- sure, the NFL is so absurdly hypocritical that they spent millions on a campaign addressing violence against women the same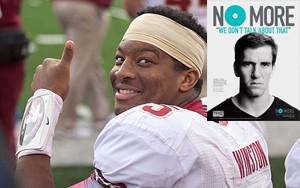 year they selected a known rapist as the number one pick in the draft, so they've had to change the name of the campaign from  "No More" to "Oh, Maybe Just This Once" but they can't approach the level of corruption of FIFA. Hell, if the NFL were as corrupt as FIFA, they would mysteriously choose Branson to host the next Superbowl over Phoenix and Miami (after Roger Goodell received a series of mysterious enormous bank deposits from a mister "Y. Smirnoff"),  in the dead of winter in the Ozarks in a brand new 250,000 person outdoor stadium built at a cost of 45 billion dollars and 5,000 Guatamalan lives (as an eerie silence descends over the parking lot at Branson's only Home Depot), which will never be used again – probably a good thing because the bathrooms aren't hooked up.
So yeah, sure- I've been following this story closely- can you blame me? Feeling good about America in comparison to other countries is my FAVORITE, hell that's the only reason I watch the Olympics, but and lately America's been making it just SO…FUCKING….HARD. We've got anti-vaxxers on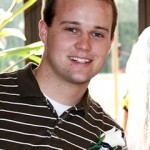 the left, climate change deniers on the right and the TLC Network like a 24 hour infomercial for the decline of the American empire. Come on, TLC executives, don't deny it. You've just had two of your biggest hits taken off the air cause of child molestation. 19 Kids and Counting and Here Comes Honey Boo Boo- TWO! Most people in your position would be like "huh. This isn't good. Maybe I should seriously evaluate my programming choices". But not TLC! You guys are probably thinking "Hello- SPIN OFF!! Josh Duggar and Mama June's molester ex-boyfriend move to the big city- and they have to share an apartment in the only building that will take two sex offenders. It's The Odd Couple meets Megan's Law! We can call it 19 Allegations and Counting– logline: 'Show me on the doll where TLC touched you'- BRILLIANT!" Alright, maybe they wouldn't go that far- but they sure as hell didn't waste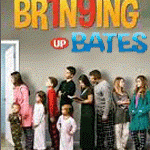 any time finding a shiny new family of fertility obsessed religious fanatics to replace the Duggars just as soon as Joshie's indiscretions couldn't be covered up anymore. Seriously what the fuck? The Duggar and Bates families are dangerous religious extremists with a terrifying ideology- and yet, somehow, we're just supposed to overlook their hate-mongering, misogynist, repressive views because of the cutesy antics of their disturbingly numerous kids???? Only Christians could get away with this. This would never fly if the shows were on Al Jazeera and they were called "Daddy's Lil Jihad" or "Blowing Up Bates" (firing rockets of love into living room every Thursday at 8). And that's cause this is America- and we like our extremists the way we like our half-Chinese, half-Hawaiian female lead characters in Cameron Crowe movies: WHITE. Look, I feel a little bad for Emma Stone- she's a talented actress and seems like a totally lovely person but she really should have known better. This is 2015 people- if you're a white actor and someone wants to cast you as an Asian character – JUST SAY NO. Seriously, Emma- if you want to be ethnic so damn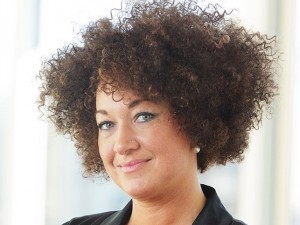 badly, just work for the NAACP and be done with it. You'll certainly get lots of media attention! The Rachel Dolezal story is so big that Caitlyn Jenner has changed her name to "Shaniqua".
Of course, I'm acting like this FIFA thing is just some crazy story about wacky foreigners that has nothing to do with the U.S. of A- but that's not really true is it? Cause the U.S. is actually responsible for the investigation that busted these crooks- and they're gonna be extradited back here and tried on American soil. That's right- we may not host the World Cup- but this is the next best thing. Hell, it's better, cause this we might actually win! You see, there have been rumors swirling for decades that FIFA officials are corrupt- accepting bribes from countries to host the World Cup, taking kickbacks from sports marketing companies for preferential treatment, misappropriating funds- all that nasty stuff. And most countries have chosen to deal with these allegations by looking FIFA officials straight in the eye and asking them three tough questions:
Hey- are you one of those FIFA officials that take bribes? If so- let's talk!
Come on, dude, you can tell me, I'm cool. You're one of those officials that takes bribes right? Right? Right?
Ok ok ok, fine. I get it. You're NOT one of those officials that take bribes wink wink. So…OK….let's just say hypothetically I had a gigantic briefcase full of money, right- just hypothetically. And let's say I left this hypothetical brief case full of money on the table- you know- right here- and then, oh, I don't know, let's say I walked out of the room for, oh, let's say…three and a half minutes while you were still in here. And- you know, when I came back, this hypothetical brief case was just, like, gone. You know, POOF magically disappeared into thin air. So…yeah…my question is…you know, hypothetically, how much money would I have to put in this brief case so that I could HOST THE MOTHERFUCKING NEXT WORLD CUP???? You know- just hypothetically. Wink wink.
But not the U.S.- no siree Bob. In the grand, American Interventionalist, who-asked-you-guys tradition of George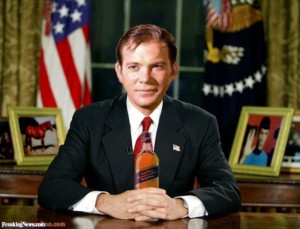 Bush, James T. Kirk, John Wayne, and George Bush, the U.S. decided to clean up FIFA. Because if there's one thing we can't stand in this country it's INJUSTICE (elsewhere). So we investigated our little brains out until we had enough info to charge in and drag 7 of the top FIFA scumbags out of their comfortable five star Swiss hotel beds and into, slightly less comfortable, five star Swiss jail beds (the Aryan Brotherhood leaves a mint on your pillow. A Junior Mint, which is ironic, cause it's half black- but I don't recommend you tell them that.). And, it's not even like the U.S. had to make up some reason for going in, like, oh let's say, lying about the fact that these guys had a secret stash of yellowcake Uranium (a Weapon of Mass Deliciousness). No- these FIFA idiots actually conducted their dirty business on U.S. soil- and funneled their money through U.S. banks. Seriously- how stupid do you have to be?? I mean, I know these guys are aware of a little country called… SWITZERLAND- did they not know there are banks there??? What- did they think all the billionaires just come for the cheese and chocolate? Cause they needed to replace the tiny tweezers on their knives???? Maybe a shiny new cukoo clock for their underwater lair so they have a kitschier way to count down the seconds until they launch their Doomsday Device and end the world (appropriately signaled by a hearty "koo-koo!")???? No- they come for the banks. Because the Swiss still value "Privacy" and "Anonymity" – concepts which in the U.S. take a backseat to "Homeland Security", "Counter-terrorism" and "Adding bacon to foods that previously did not have bacon incorporated into them, with mixed results". And, actually- Privacy and Anonymity don't even get the back seat- they're shoved in the trunk, bound and gagged, and dragged to a CIA black site in Buttfuckistan and as a result the U.S. Government knows everything these FIFA scumbags were doing here and so do the Chinese.
A word, if I may, about James T. Kirk. How did this guy break the Prime Directive ("No interference with the social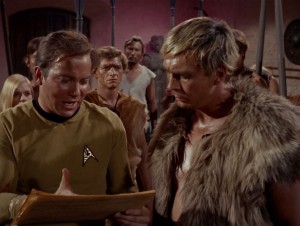 development of the planet. No references to space or the fact that there are other worlds or civilizations") every single goddman week for three fucking years and never get in trouble for it? Seriously- dude- is it the Prime Directive or the Prime Suggestion?? Other Starfleet officers must have hated that guy- they must have been like: "Oh, sure, I end up on a planet full of freaky ass mountain people wearing fake fur who worship the U.S. Constitution for some baffling reason even though they don't understand what it means and can't even pronounce all the words right, and I've gotta be all like 'Cool. OK. E Plemnista. Sure that's what it says. Whatever you say freaky Mountain Man.' But not old Jim – he's all like 'Oh, you silly little Mountain folk- it's not E Plemnista it's WE THE PEOPLE – and this is what the rest of it says, and this is what it means, and this is why every single thing that you hold dear as a civilization is wrong. Cool? Right- gotta go back to space- later gator!' It's ridiculous! 'He's all like blah blah blah I'm James Kirk I'm gonna undermine the entire basis of your civilization and then drop the communicator and beam away and totally get away with it blah blah blah' What a dick."

And yeah- I know I'm talking about a 50 year old TV show- shut the hell up before I start dropping truth bombs on Twilight Zone. Seriously- there's an alien race from a distant planet that flies all the way across the galaxy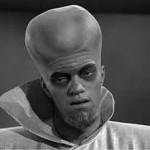 to the planet Earth- to do what now? Turn off the power in a few suburban neighborhoods and watch us turn into assholes??? Is that, like funny to them? I'm seriously asking here- is space really as boring as that? Cause maybe if those dicks spent a little less time developing intergalactic hyper-drive and a little more time developing Netflix they could just binge watch the new season of Orange is the New Black and leave us the FUCK ALONE.
So, sure, we rounded up some of the top crooks at FIFA, but the King Rat himself, FIFA president Sepp (short for "Septic") Blatter (short for "Bladder") is still at large. How do we know Sepp is a rat? Well, I could go on and on about his sexism, racism, homophobia, and countless allegations of bribery, corruption, kickbacks, nepotism, abuse of his power, shady electioneering, vindictive behavior and general assholery- but, suffice it to say, that the only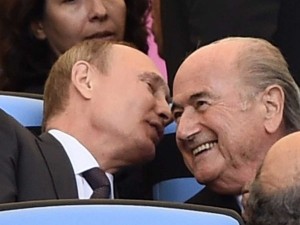 prominent world leader who spoke out on his behalf after the arrests was Vladimir Putin and, by some totally strange and random coincidence, the next World Cup is in….you guessed it- Russia! Which- if I were Sepp, I'd be kind of "thanks, but no thanks" about- cause- let's face it- even under the best of circumstances, a character reference from Vlad is like a babysitting referral from Josh Duggar- but with the World Cup being in Russia- well, it's hard not to be just a teensy wit cynical about Vlad's agenda. Look, Vald- I get it- you paid good money for the World Cup and you want to keep it- but honestly dude, you're not helping here.
Of course, Vlad may have a point by suggesting that the U.S. was trying to influence the FIFA Presidential Election. Let's keep it real- it can't be a coincidence that this scandal broke a few days before the election, and the U.S. was supporting Blatter's opponent Price Ali of Jordan, who had campaigned long and hard to be the very first ever character from Aladdin to be president of FIFA ("It's a Whole New World for FIFA with Prince Ali") . The FIFA election, BTW, is a mysterious process- similar in many ways to the election for Pope. Delegates gather from all over the world in a single location and cast their vote in a series of secret ballots. Then, if Sepp Blatter wins, the world finds out by seeing the U.S.' chances of ever hosting the World Cup again go up in smoke.
Or….maybe not- cause after winning the election decisively and pledging to clean up FIFA, ole Sepptic Bladder resigned as President…so- hey- maybe he was serious about cleaning up, FIFA after all! And, even though he's not actually leaving office for a few months he is COMMITTED to WORKING HARD to reform FIFA- and to prove the point- he posted THIS Instagram photo of himself WITH A PEN.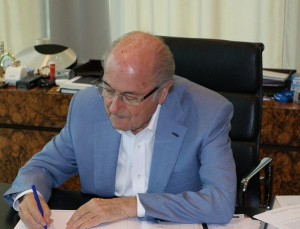 Wow! Look at him go! I know I'm inspired- Here's me working hard on getting in shape for summer: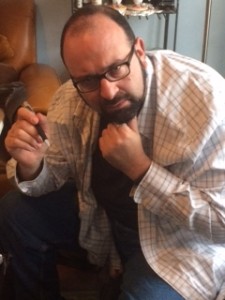 And here's me working hard on finally cleaning out the shed in the backyard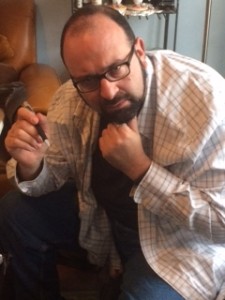 And here's Punky working hard on not freaking out like a tiny adorable furry idiot every time someone goes by the house on a bike. Or a skateboard. Or a scooter. Or on foot. Or AT ALL. OH MY GOD – WHY ARE YOU FREAKING OUT ABOUT EVERYTHING??? CHILL THE FUCK OUT! HOW CAN SOMETHING AS ADORABLE AS YOU BE SO TERRIBLE?? Oh don't look at me like that. You're so adorable. You're so cutey-wootey-wootey-wootey. You don't have to work hard at changing anything at all. Which is good. CAUSE YOU'RE NOT. But here's what it would look like if you were.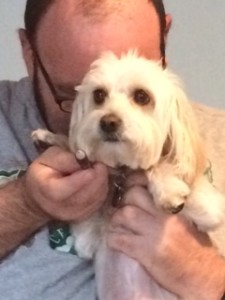 So – what does the future hold for FIFA? Who knows? And- more to the point- who cares? The fun part of the story is done- time to move on to the next big thing and forget all about it- we've got escaped convicts to worry about! I mean, come on- did Malaysian Air improve its radar guidance systems? Are we in Arab Summer now or is it Arab Fall? Is Ebola still, like, a thing? We don't know cause we don't care. Hell, we don't want news, we want NEWS. If we really heard about what was wrong with the world, we'd never stop crying and stockpiling some canned goods- so BRING ON THE RUNAWAY CONVICTS!
Even ESPN- which covered the entire FIFA Presidential Election live while pumping Bob Ley full of all the black coffee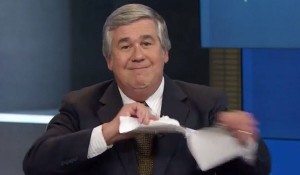 they could find to keep him from seeing pink elephants and drunk texting pictures of his balls to his ex wife ("nothing deflated here, you ungrateful whore


:)") has downgraded the FIFA story to a mere item on the crawl at the bottom of the screen- right between Stanley Cup scores and Tiger Woods' latest round of futility. It's been a bit sad, by the way, to watch Tiger Woods struggle so mightily at the game that once came easily to him, but then it's also kind of inspiring and uplifting to all of us who aren't all that great at anything and fucking hate people who are. Ha! Fuck him.
Still, for the billions of people around the world that live and die by the beautiful game – I do hope that FIFA can cure it's nasty case of Seppsis and find a way to move forward without corruption. And for the thousands of World Cup players – I do hope that they move the 2022 World Cup the fuck out of Qatar cause otherwise you're all gonna die like a bunch of Thai workers. Oh- and – all of you bloated, corrupt fat-cats at the IOC – you're next bitchez! Sleep with one eye open in your comfy Swiss hotels- cause Edward Norton is, very politely, coming for you.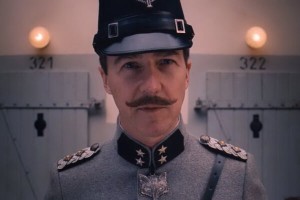 Right- that's enough blogging for today- time to get to work!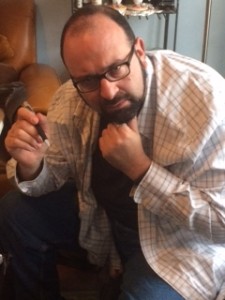 Special Thanks to Geoff Rice- I stole the idea for the Wes Anderson police raid from him. I know, I know. I'm like the Sepp Blatter of unpaid bloggers.