It's Christmas time! Time to revisit our Why Watch This list of all time great holiday movies! Never seen these- this is your chance to catch up on some classics.
The problem with retro-movie reviews is that occasionally you are faced with some tough questions. For example, is Denis Leary still funny? Or, for that matter, was he ever funny? To answer that question, I offer up The Ref, a nice little holiday movie directed by Ted Demme in 1994.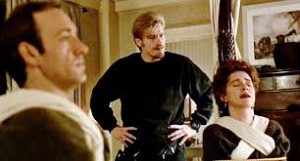 Mr. Leary plays Gus, a burglar having a bad night. An alarm sounds while he is trying to break into a safe in a wealthy man's home in a small wealthy town in Connecticut and he is sprayed in the face with cat piss. This places him on the run in a claustrophobic small town with a bungling police force while trying to hook back up with his equally bungling wheel man, Murray. He stumbles across troubled couple Caroline and Lloyd Chasseur played by Judy Davis and Kevin Spacey and ends up taking them hostage and forcing them to take him back to their house.
What unfolds is dysfunctional family comedy at its best. Caroline and Lloyd are on the verge of divorce, their son is blackmailing t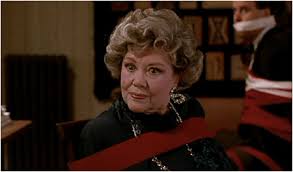 he dean of the military boarding school they sent him to. Lloyd's domineering mother (played by the "isn't she wonderful" in everything Glynis Johns), brother, equally overbearing sister-in-law (played by the "isn't she wonderful" in everything Christine Baranski) and their two kids are on their way to dinner. This fact has Gus posing as a marriage counselor and ultimately "The Ref" of the ensuing arguments and family craziness.
Many things are revealed during the ensuing dinner and holiday festivities. Judy Davis, who used to be in Woody Allen movies in the '90s, is fantastic as Caroline, what she does to the word "fascinating" three quarters of the way through the movie is worth the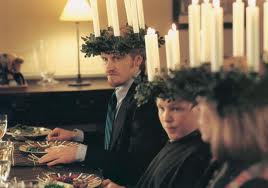 price of rental/Netflix (DVD only, not streaming) alone. What's great about the characters is that everyone is at fault a little and everyone is also the victim a little. All it took was this foul mouth house burglar to tell them like it is, which in some ways forces them to finally admit the truth, stop fighting, and maybe even fix some stuff. It does all of this with some great character comedy, and lets Denis Leary be Denis Leary without going too nuts.
The Ref is on my holiday movie viewing list every year. It has everything you need, a fighting family, a drunken Santa, snow, small picturesque town, duct tape, weird Scandinavian candle head wreathes, delinquent children, and a happy ending.