Here's the new stuff- added May 25, 2015
It used to be that I could wear a Clipper hat and no one would say anything. Well, to my face anyhow. Behind my back- it was all "Is that guy wearing a Clipper hat???" and "What is he trying to be funny or something???" and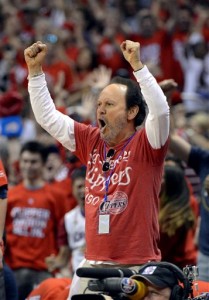 "Wow, Billy Crystal's really letting himself go." Then, after carefully assessing the situation, most people would just assume that I was some sort of dimwitted charity case who had gotten the hat for free and didn't know any better, like a Haitian kid in one of Sean Penn's refugee camps (Are those my Haitians in there? ARE THOSE MY HAITIANS IN THERE???) with a brand new World Champion Seattle Seahawks t-shirt.
But, then, a few weeks ago, everything changed and suddenly my Clipper hat was a magnet for conversation- and it was great! People would say: "Do you really think we can beat the Spurs?" and I would say "The way Blake is playing- anything is possible." And then, a week later they would say "Oh my God- did you see Game 7??" and I would say "Holy shit- I can't believe Chris hit that shot!!! Amazing!!!" And it kept getting better after that. They would say "Dude- we're seriously killing the Rockets!!!" and I would say "The way we're playing- we could go all the way!!" and then a week later they would say "Are we gonna close them out tonight?" and I would say "Hell yeah- the Rockets don't stand a chance!!"
And then, then, then…..well, things took a turn. First it was "Oooh- did you see what happened last night?" and I was all "Yeah- no big deal- we'll finish them off at home." And then it was "How did they manage to lose last night??" and I was like "Wait- what? They lost? They were up by 19 when I went to bed??? What the fuck?????" and then, finally it was "Oh my God- did you see Game 7?" and I was like "Oh yeah. We looked like shit. I can't believe DeAndre blew that dunk. Embarassing."
And now. Well. Now they don't say anything anymore. They just give me a sidelong glance of pity, like "can you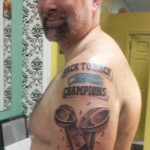 believe that guy actually paid MONEY for that hat?" like I'm the grinning putz who actually paid money for a Seattle Seahawks Back to Back Champions tattoo "He must have thought the Clippers had a chance. Ha!" and then they go right back to talking about who the Lakers are gonna take with the #2 pick in the draft.
Well, listen here, smug Laker fan a-holes- first of all- unless the Lakers use the #2 pick to get Doc Brown and a Delorean and go back to 2002, they're still gonna be a fucking lottery team next week (or Loteria team, as they say during NBA Hispanic Heritage Month) and the Clippers are still gonna be one of the best teams in the grueling Western conference. It's sort of absurd, BTW, that to get to the Finals in the West teams need to go through the Spurs, the Warriors, the Rockets and the Grizzlies- which is like pushing a peanut with your nose up a mountain made of pepper, and all LeBron needs to do in the East is beat the Chicago This is Some Bull-Shits, the Atlanta Pigeons and the Solomon Schechter Day School All Stars (Celtics) .
Anyhow- just to set the record straight, I'm not some bandwagon jumping Clipper fan. The Clipper bandwagon, BTW,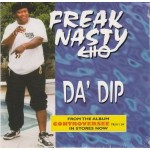 is officially the Least Jumped On since the late 90's campaign to make Da Dip the new Macarena and the Tiny House movement. Speaking of which- I think we can all agree that the people on Tiny House Hunters are absolutely THE most loathsome and repellent of all the House Hunters idiots, since they combine the usual House Hunters overdeveloped sense of entitlement with a noxious level of smug self righteousness- a combination not usually seen outside of a Millennial Lives Matter March (there's no such thing, of course. It's never been called into question that millennial lives matter AND THAT'S PART OF THE PROBLEM RIGHT THERE.) So, yeah- in order of doucheyness, it goes: Tiny House Hunters, Island Hunters, House Hunters International (but, like, the ones with the Americans who are looking for a vacation house and seem totally shocked that houses in the Nicaraguan rain forest don't have open plan kitchens, spa showers and a view of the beach), House Hunters Off the Grid, House Hunters (just, like regular House Hunters), House Hunters International (but, like, the ones with the Europeans who are just super-duper excited to find a fifth floor walk up with such amenities as "bedrooms", a "shower" and a view of "nothing"), and House Hunters Renovation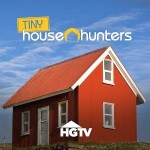 (because we get to watch them suffer a little, and that's always gratifying. Ahhhh the suffering of others. That's the stuff.)- with honorable mention given to Caribbean Life and Beachside Bargain Hunt cause fuck those people for wanting a cheap house near the beach. Who do they think they are, anyhow?
Usually on Tiny House Hunters, there's some bug-eyed dad in the throes of a midlife crisis who decided to buy the tiny house only after reluctantly turning down that sweet winter caretaker gig at the hotel in Colorado who is dragging his put-upon squeaky voiced buzzkill of a wife who's all "blah blah we need indoor plumbing whine whine no composting toilet nag nag nag" and their 47 kids into his Tiny House nightmare. This poor, misguided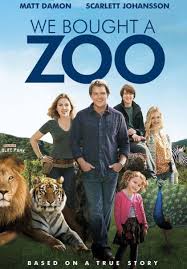 fool watched We Bought a Zoo one time too many on TNT while he was waiting for the Clipper game to start and popping Abilify like Mike and Ike's and now he's convinced the tiny house will bring his Minecraft-at-the-dinner-table family together, when really, all he's doing is providing source material for his daughter's inevitable one-person show Tiny Fun Home, opening August, 2021 at the Complex, which, of course, will be filled with one person shows since that's all anyone will be able to produce. Thanks, Equity! Meanwhile, throughout the whole episode, their "Keep it Real-tor" spends the episode rolling her eyes at the couple's idiocy and seems less concerned about selling these dingleberries a house than trying to convince the viewing public that she isn't the crazy one by saying stuff like "normally, I would never think of showing a house like this for a family of six- but- hey- this is what they wanted so…..good luck to them". And invariably at some point in the episode the husband looks around one of the houses and says with dismay "wow- this is really small"….cause…yeah…it is small….it's tiny…it is, in point of fact a "tiny house"…which, if I'm not mistaken is EXACTLY WHAT YOU IDIOTS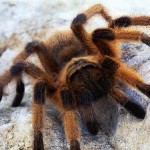 WERE HUNTING FOR. I mean, if the show was called Tarantula Hunters you wouldn't be all like "Ewww- what are all these fuzzy spidery looking things?" No- you'd be like "Oh hey- look at all these tarantulas. I am happy to see so many tarantulas here because that is EXACTLY THE THING I AM HUNTING FOR." And THAT'S why Tiny House Hunters is the worst of all House Hunters shows. I rest my case.
Except, wait, that wasn't the case I was making. CRAP! Worst lawyer ever. The case I was making is that I'm not some bandwagon jumping Clipper fan. Hell, I've been going to Clipper games since the Michael Olowokandi days, since they were giving away free tickets with a $25 purchase at Foot Locker, since the best players on the court were the 5th graders playing at half time, since they were the NBA's equivalent of the Washington Generals and they actually made the Knicks look the Globetotters. That's right- I chanted MVP for Elton Brand,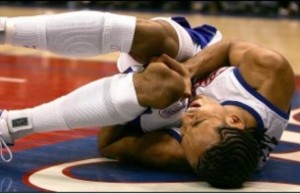 cheered when we gave Chris Kaman a big contract, and watched my hopes shatter like Livingston's leg as he went up for an uncontested layup and came crashing down right along with the Clippers' season. Oh-what? I'm sorry? Are you confused? Don't get these references? Have no idea what I'm talking about? THAT'S RIGHT- BITCHEZ!!! Because you're not a real Clipper fan and I am? And is that something to be proud of? OF COURSE IT'S NOT- why would it be? They were a fucking embarrassment. But because of some….totally cryptic reason, I'm proud of it anyhow. I can't explain it.
And also- just to be clear- yes, yes, yes, I do, in fact own a Tiny House BUT I DIDN'T DO IT BECAUSE IT WAS FASHIONABLE. I did it because we wanted to buy a house on the west side of Los Angeles and the types of houses available to us were limited to "tiny" or "van" – and, clearly, we weren't about to try and live in a van – not with the parking in our neighborhood. Though I am excited for an all new season of Van Hunters ("she wants a 1970's
airbrush design of a coyote howling at the moon and he's looking for a classic dirty white kidnapper van").
So- right- like I was saying- I've been a Clipper fan for a while- and, as proof, I offer you the post below, written in the depths of last year's Donald Sterling mishigos. And, if you still don't believe me you can read this post from the old Fierce & Nerdy days in which I pay tribute to the two cities that co-exist in Los Angeles- the ritzy-glitzy Lakerwood- epicenter of rhinestone jeans, selfie sticks and cornball California cliches and, the hard-working apartment villages of Clipper City- where dusty jacaranda blooms mingle with Carl's Jr. cups on the sidewalks, every dented beige Toyota Corolla on the street has a hood streaked with pigeon shit and the guy selling corn on the cob out of a shopping cart causes a sensation that sends all the chihuahuas on the block into an absolute yapping frenzy. That's the Los Angeles where I live- where my tiny van is proud to park- Clipper flags, pigeon shit and all.
And here's the old stuff- from May 10, 2014

One of the hoariest clichés of male/female relationships is that women are attracted to men that are bad for them and that they just want "nice guys" to be friends. Now, I don't know if this is true- though, I have to say there were so many girls in High School that just wanted "to be friends" that my first stand-up name as a teenager was "Platonic Man" – "sort of like Superman but Lois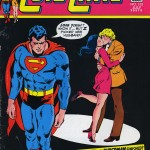 Lane just wanted to chat." Wow. I just realized that if that joke were a person, it would be in grad school by now. Huh. Excuse me for one second (midlife crisis related crying jag) OK- I'm back!! Want to see my Corvette? Ha! Kidding, of course- no way I'll ever be successful enough to buy a Corvette. Huh. Excuse me for one second (midlife crisis oh my god I'm a failure what have I done with my life midlife crisis related crying jag.) OK- I'm back!! Got Testosterone in my armpits and Just For Men in my hair and I'm ready to rock!! Ha! Kidding, of course. I don't have nearly enough hair to be worth coloring. Huh. Excuse me for second (male pattern baldness oh my god I'm a failure what have I done with my life midlife crisis related crying jag).
Anyhow- like I said- I don't know if this "Good Girls love Bad Boys" thing has much truth to it. Probably not- it's just one of those remnants of the patriarchy something something something white male privilege something something bad (who's got two thumbs and just read a scathing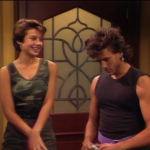 critique of rape culture on Jezebel- THIS GUY!) but if it is, I can certainly relate because I'm a Good Fan who loves Bad Teams. I'm Molly Ringwald giving a diamond earring to the Knicks to piss off my parents. I'm Mallory Keaton waiting for the Jets take me away on their motorcycle to a 7-9 season. I'm Kelly Taylor in a torrid Beverly Hills romance with the team owner who wanted Paula Deen to cater his NAACP Awards Banquet. I'm Mindy Kaling who…uhm…has that guy she likes….you know….that guy….who's kind of a…. jerk….you know…uhm….Excuse me for a second (totally out of touch with pop-culture male pattern baldness oh my god I'm a failure what have I done with my life midlife crisis related crying jag crying jag.)
And speaking of Sterling- I know V. Stiviano insists he's not really a racist- but just look at what he makes her wear to bed: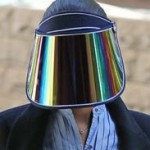 Come on. If you can't hang out with a mixed race girl without making her look like Boba Fett- you're a fucking racist. Actually, I'm not being fair. The mask was Stiviano's idea- she was inspired by all those Clipper fans who were also embarrassed to be fucked by Sterling.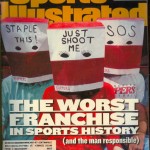 It was nice, though, to see Sterling express some genuine regret when he said "I should have just paid her off". The most touching expression of remorse since Marion Berry's "Bitch set me up" and Hitler's "Scheisse! I knew we shouldn't have filmed everything. Now we look like dicks".
Anyhow- this isn't all about Sterling- even if he did give out white hoods as yarmulkes at his son's Bar Mitzvah and only invited Koreans. It's a larger trend, a problem I've had my whole life. Show me a winning team, with humble players, a brilliant coach and a classy owner and I'll be calling them "cocksuckers" and screaming at the television. How about you? Are you a Good Fan who loves Bad Teams? Just take this quiz to find out.
This season, I'm totally psyched for:

The Superbowl!
The World Series!
The Finals!
The Draft Lottery.

Watching the San Antonio Spurs is like:

Poetry
Ballet
A symphony
Death

This offseason, I'm looking forward to:

Getting some quality young players in the draft
Getting healthy after a long hard season
Adding more weapons on offense
No new indictments

My favorite part of going to a game is:

Watching top athletes performing in their prime
Cheering the home team to victory
The emotional roller coaster of a hard fought battle
NACHOS. Duh.

Tom Brady is

A leader on and off the field
One of the great NFL success stories
Handsome and charming
Oh my God such a douche

Word Association- when I say "butt" you think:

Tush
Ass
Rear
DAMN YOU SANCHEZ!!!!!

The owner of my favorite team is

A noted philanthropist
An internet billionaire
Not James Dolan
Banned for life
Give yourself 1 point for every "D" answer.
BONUS Questions:
Subtract 1 point for each piece of team attire that you wear unironically.
Did you download the Samsung LeBron James App? Subtract 10 points. Also, you're dead to me.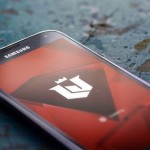 Add 1 point for every Ohio based team you like. Not from Ohio? Add 5 extra points. Also- seriously??? Are your parents from Ohio or something?? Did you go to school in Ohio?? Do you hate yourself?? Cause, I love underdogs, but everything from Ohio is crap and Johnny Football can't change that.
Have you ever spotted Jack Nicholson at a home game? Subtract 2 points.
Have you ever spotted Billy Crystal at a home game? Add 2 points.
Have you ever spotted Tony Romo at a home game? Add 1 point. Was he starting at Quarterback? Add 5 points.
Do you like Tiger Woods? Subtract 5 points- unless you only like him cause he's a sex addict, in which case add 2 points.
Are you secretly disappointed when a player you like thanks Jesus? Add 2 points.
Are you a Cubs fan? Add like a gazillion points. Seriously, dude, you should have said something- you could have skipped the whole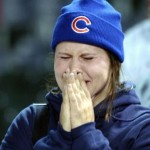 quiz. I mean, you just washed a handful of downers down with a pint of vodka- don't waste the time you have left reading this.
Results:
1 – 3 points: You're reprehensible. A star-fucking fair weather bandwagon jumper. A Duke fan. God, I'm jealous. It must be GREAT. I can't even download the LeBron app on my BlackBerry.
3 – 5 points: You are knowledgeable and informed fan. You like teams that "play the right way", players that are humble, and coaches who value hard work and discipline over flashy play and superstars. You refer to the golf course at Augusta at "hallowed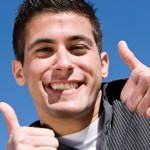 ground", put your hand over your heart during the national anthem and actually think it means something that "team" isn't spelled with an "I"- even though, seriously, how would you fit an "I" into that word if you wanted to? Teiam? Teami? iTeam?? All terrible. You love Kevin Costner, U2, How I Met Your Mother, hamburgers and Disney. You are… the least interesting man in the world. You don't always drink beer, but when you do, you always make sure someone else is driving and never have more than two Michelob Ultras. When comedians do their impression of white people- they're actually doing you. If you were a flavor of ice cream, you'd be slight lactose intolerance. It's actually boring me to write about you so I'll stop.
5 – 8 points: You're cool. Whatever.
8+ points: You have a problem. You don't actually enjoy sports- you use sports to atone for your sins. And based on the teams you choose, you've got a WHOLE lot of sins to work off. Seriously, it's all about masochism for you- hell, you don't need a throwback jersey for your team- you need a hair shirt. The only joy you ever do get is cheering for the downfall of the teams you hate. This makes you an incredibly unpleasant person. Because you are a Good Fan who loves Bad Teams, like me- and we both have a serious problem to deal with.
I don't really fall for teams that are consistently terrible- teams who fail miserably year after year and who are out of contention after the first month of the season. Those are the teams you elope with when you're young. Everyone tells you that they're no good- but you don't care cause you know they just need the love of a good fan to make their dreams come true. But then, the years pass and failures mount and they just sit on the couch watching the playoffs and talking about how unfair it is that the calls never go their way and how great they could have been if they could have just stayed healthy and how maybe they could actually amount to something if they just got a little support and encouragement from the fans for a change instead of being criticized by the press all the time. Meanwhile that team you used to cheer for a little in high school wins championship after championship and opens a successful chain of hardware stores while you watch on your crappy old TV/VCR in the kitchen clipping coupons for Eggo Waffles and sobbing silently.
Cheering for those perennially terrible teams is like being an American during the Bush years. Yeah- sure, it's embarrassing and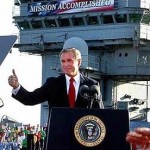 awful- but what did you expect? All you can do is hunker down, laugh it off and pray to the God of your choice that he doesn't go to war in Iran.
No- I fall in love wiht teams with POTENTIAL, with EXPECTATIONS. I'm talking about teams like the Knicks- teams with talent and experience and money- teams that are just about to break through, just about to compete, just about to turn it around and to reward all of their miserable fans for their decades of pointless support. I'm talking about being an American during the Obama years. Cause this was supposed to be our time, our moment- the pendulum was swinging back and everything was finally going to change for the better, Democratic President, Democratic Congress- how could we fail- bring it on MOTHERFUCKERS! And then…..nothing. Well, OK- that's totally not fair- he did a lot: ending Don't Ask – Don't Tell, the Affordable Care Act, ARRA, ending the Iraquistan wars- it's just we wanted so much more- comprehensive immigration reform, major climate change legislation-  hell, he took us the Playoffs- but we wanted a RING. And now it's only a matter of time before they blow up the administration and everything goes back to shit again. Huh. Excuse me (Horrible state of the world crying jag). There's nothing worse about losing when you should have won. Just think of the Buffalo Bills- they make it to the Superbowl four years in a row and come away with nothing but a shitty Vincent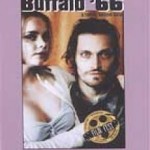 Gallo movie that makes them a metaphor for failure. Or ask Mark Jackson- dude guides his team to their best record since…well…. the Buffalo Bills were relevant (hello insult- meet injury) and gets fired for not going further in the playoffs. Or ask me- I got a fucking B- in French and my parents were all up in my shit like I should be doing better or something. You know, 25 years ago. It hurt, man. Having potential sucks. That also happened so long ago the Buffalo Bills were actually relevant. Sorry Buffalo. But you know you suck. You're too close to Ohio not to. But I'm just lashing out. (Not living up to my potential and also not speaking French very well crying jag.)
And then, of course, there's the other type of "badness"- bad behavior. Now- this is a tricky area- we all have our own deeply personal sense of right and wrong informed by upbringing, belief system, cultural norms and life experience. Fortunately, we don't need to rely on any of that crap because we have ESPN and Twitter to tell us what to be mad about! #PitchforksandTorches So- for example- decades of discriminatory housing and employment practices- no problem- but an audio recording saying some vile hateful shit about Magic Johnson (NOT MAGIC!) Banned for Life! Cause everybody knows words speak louder than actions. And then there's Jameis Winston- a few months ago everyone was all rape charges, shmape charges- but now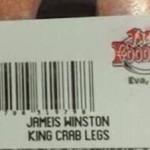 that he's been caught stealing crablegs?? THE MAN IS A MONSTER (he said the crab legs were asking for it) I mean, it's not really a shock – women's rights have always lagged behind seafood rights in the South- hell, Louisiana gave crawdads the vote in 1894. But still – it's a new low, even for Florida.
Anyhow, there are bad teams and there are bad people and then there are the Clippers- a horrible team owned by a horrible person. The Clippers aren't just bad, historically- they're the best at being bad. They're the William Shakespeare of Bad, the New York Yankees of Bad, the…well LA Lakers of Bad. And Sterling? Well, Dylan Farrow just picked him as the Worst Jew Ever. And Shelly Sterling's no better- they're the Bluths of basketball. But I don't care- I love that team. I loved them when they really sucked, I loved them when they just sort of sucked and I love them now that they just might be good enough to win the honor of being crushed by the Heat. Blame Star Wars if you want. How am I supposed to cheer for the Evil Empire – no matter how well coached and organized they are (Darth Vader cuts the sleeves off his robe) when there's a rag tag bunch butt fumbling rebels on the other side? So maybe it's not really Bad Teams that I love, but Good Stories. Stories like Allen Iverson- who threw his body around like it was rented as he willed his Sixers into the Finals. Iverson- who was so good at being great and so bad at being merely human. And the 08 Celtics – three aging stars sweating blood for the only title they were ever going to get as they battled through three seven game series en route to beating the Lakers in six. I mean- come on- just look at how happy Kevin Garnett is?
Come on- ANYTHING IS POSSIBLE!!!!! Doesn't that make you tear up a little?? Hell, I started to cry just embedding this link into the post. How could you not love that unless you're a Laker fan in which case suck it.  How can you watch this and say that you'd rather watch the Heat win year after year so that LeBron can exhibit his Samsung McJoy??  Cause to me, that's the best part of sports. Not the statistics but the raw humanity on display- and speaking of humanity- if Sterling's audio recordings made you lose faith in it- Kevin Durant's MVP speech might just restore a little bit. Wow. I know. That's inspiring, right? Do you know how hard it was to cheer for the Clippers to break his legs after watching that?? But I did it- because I'm a Good Fan- and someday- someday I'll find myself a nice team that really appreciates my support and rewards me with consistent victory. But, you just know that when I do- I'll probably just want to be friends.
Meanwhile LET'S GO CLIPPERS thump thump thump thump thump LET'S GO CLIPPERS thump thump thump thump thump.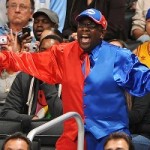 If you think Clipper Darrell is happy now- wait til you see how psyched he is when Oprah owns the team. Celebrities in the stands, banners in the rafters, sold out houses night after night. Huh. Sounds terrible. Maybe I'll become a Laker fan.