As far as I'm concerned, there are three types of people in the world:
People who get sort of excited about March Madness and kind of miss it when it's done.
People who REALLY get excited about March Madness and look forward to it with the eager anticipation of parents awaiting their first child only without the accompanying dread of terrible baby shower games (can we go back to not inviting dudes to these? I'm cool with that little bit of inequality if it means I never have to worry about tasting fucking baby food.) People like me who, when March Madness is over, feel as though a couple of nattily dressed brainlessly burbling SportsCenter anchors reached into their chest and ripped out their still beating hearts Temple-of-Doom style as they endlessly jabbered on about Tiger Woods' chances at the Masters this year and the Opening Day of the fucking interminable death march that is the Baseball season. I swear, it's like the Trail of Tears with Vin Scully filling in for Andrew Jackson and nachos for smallpox infested blankets.
Weird, freaky, pasty faced people with hateful little beady eyes who don't enjoy March Madness at all but instead prefer clubbing baby seals, leaving passive-aggressive notes on their neighbors' cars, and watching fucking baseball.
So- clearly you're waaaaaaay to cool to be one of the THIRD type of people- right? Of course you are. And that's why I'm pretty sure that you miss March Madness at least a little bit and yearn for those magical days of endlessly chasing the buzzer beater dragon – just hours and hours of "What are you doing? What are you doing? What are you doing? Don'tshootdon'tshootdon'tshootdon'tshootdon'tshooot no no no no no no…..YES!!! yesyesyesyesyesyes IT'S OVER!!!!! IT'S OVER!!!!! Good game good game good game good game game. " Come on- you know you miss it- and that's why I've decided to relive the glory of the past month through the email updates that I, as the humble commissioner of my company's TOTALLY for entertainment purposes only March Madness pool sent the participants in the pool. Join me as we relive the almost infinitesimal number of highs and all the many, many, oh so very many lows, as I take you from anticipation to devastation to the inevitable conclusion- with as much of the really boring crap cut out as I could manage (so, yeah, just imagine how much worse this would be if I left that stuff in!) Also- names have been changed to protect the innocent, profanity has been ramped up cause FUCK THE INNOCENT and I punched up a bunch of jokes cause I can't stop myself.
Plus- as a bonus- you get all sorts of random and totally outdated jokes about current events- it's as much fun as going through the old newspapers in your mom's house when you're putting together her audition video for Hoarders! Not that I have any idea what that's like.
March 4, 2015
Subject: It's March- And You Know What That Means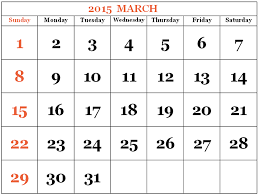 ….at least- I'm hoping you know what that means, because if you're getting this email it means that you participated in last year's CTG March Madness pool, which means (unless you were only participating out of a sense of obligation or because somebody smacked you on the back of your head and took your money) that you're as excited to get this email as I am to send it!! Or, OK, maybe not as excited because I'm bouncing up and down with glee- but, you know, pretty damn close.
Yeah, all the rest of this is just boring functional crap- you just need to know that the winner gets 75% of the pool and buys bagels for everyone, second place gets 25%, loser gets their $5 back and the Most Creative Bracket name wins some random prize. I say all of this like 10,000 more times and people are still like "now, what do I get if I win again?" People are dumb. Not any of you reading this of course- but, you know, OTHER people.
Let the madness begin!!!!
March 13, 2015
Subject: Selection Sunday is This Sunday- Can We Please Start Freaking Out Already?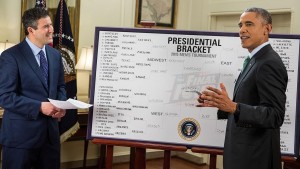 OK, so last week when I sent out the first March Madness message a whole WEEK AND A HALF before Selection Sunday, I was told by some people who shall remain nameless but are dicks that I was being overenthusiastic and premature (something which I was often accused of as a teenager- if you know what I mean. Yeah- you got it. Raising my hand in English class. Sigh #lonelynerd.)
But, can you really blame me? I mean, clearly March Madness is the most important thing happening in the world right now- hell, it's so important that the President himself takes time away from testing the patience of Westside liberals by fucking up traffic on the way to do Kimmel (seriously?? Kimmel??? They're closing streets so you can do Kimmel??? What's next- declaring a national state of emergency so you can be a guest judge on Masterchef Jr???) to participate- although, 47 Senators did send a letter to the NCAA to ignore Obama's bracket. Hey Senators- when you make the foreign minister of IRAN look like the adult in the room- it may be time to admit you've gone too far. It's like the kid who eats paste telling the kid who eats his own shit to grow up and behave already. (OUTDATED CURRENT EVENT REFERENCE ALERT) Anyhow, you see my point- I mean what am I supposed to focus on if not March Madness- the 99 Seat Theatre fracas? That's like a Civil War in the world's smallest, poorest and least relevant country with Facebook playing the role of Gettysburg and Charlayne Woodard as General Lee. (If you think you'd like to learn more about the 99 Seat Plan controversy you totally don't.)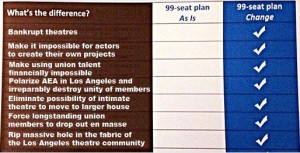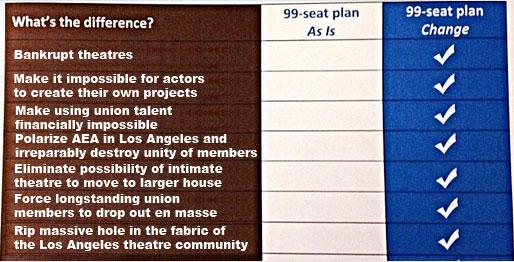 Well, anyhow- I held off on sending any further communication- but now- now- Selection Sunday is two days away, Conference Tournaments are in full swing and it is officially, incontrovertably and indubidably time to start FREAKING THE FUCK OUT!!!! AAAAAAAAAAAAAAAAAAAAAAA!!!! AAAAAAAAAAAAAAAAAAAA !!!!!!!!!!!! AAAAAAAAAAA!!!!!!!!!!!!!!!!!   etc.
OK- so- if you are getting this message and you played last year, or have already registered for the group- then all you have to do is:
Yeah, yeah, yeah, boring stuff about how to participate- blah blah blah.
I'll send another annoying reminder on Monday! If you don't want to play – just let me know and I'll bug you no more, though I will think significantly less of you.
March 24, 2015- Rounds of 64 & 32

Subject: My Bracket's Not Busted and I'm Sort of Freaking Out About It

When I awoke on Saturday morning from uneasy dreams and ran to check my bracket I discovered something very troubling had transpired the night before and somehow, inexplicably, I was very close to the lead. You can see why I was disturbed by this. I mean, normally, when I wake up all excited on the first Saturday of the tournament and check my bracket, I find a terrifying bloody wreck and my excitement quickly turns to horrified dismay, like a kid waking up on Christmas morning and finding the mangled corpse of a goat under the tree- and if that hasn't been used as the opening of a Criminal Minds episode yet- then WHY THE HELL NOT? They can use a line from Had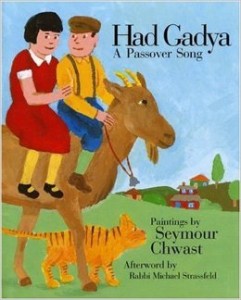 Gadya for the opening quote. Eh- Had Gadya? Obscure Passover reference? Fellow Jews? Anyone??? Is this foreskin on????
Anyhow- my point here is that I'm used to looking at my bracket and seeing a ruined mess, so it was jarring to see it all neat and tidy. I haven't been this freaked out since I visited New York after a decade away and saw what Bloomberg had done to the place- hell, I went down to Tompkins Square Park and there were actually KIDS playing in a sandbox….filled with…. get this…sand! Not syringes and puke, shattered malt liquor bottles and broken dreams- but pure, clean, wholesome sand- WTF???? THIS IS NOT MY CITY. Sigh.
You know what I'm saying right- New York isn't New York without the junkies and the piss and the crime and March Madness ain't March Madness without the agonizing failure, crushing disappointment and wave after wave of punishing self doubt OH YEAH – BRING IT, BABY- THAT SHIT'S LIKE HEROIN TO ME. Plus all of my picks were predictable and dull and if there's one thing the tournament should never be, it's predictable and dull (aside from the first day- that was great- but, of course, that was the one day I was way too busy with my stupid "job" thing to actually watch games. By the time I started watching on Friday, it was like when I showed up all excited for my first summer at camp and all everyone kept talking about was how awesome last summer was. Sigh.)  It got to the point that by Friday night I started cheering for outcomes wildly in conflict with my own self interest just in the hopes that something interesting would happen. So- Dayton over Providence- SURE! Michigan State over Virginia- WHY NOT??? NC State over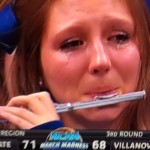 'Nova? ABSO-FUCKIN'-LUTELY!! Score that upset! Bust that Bracket! Make that piccolo player WEEP- IT'S THE TOURNAMENT, BABY- IF YOU AINT' CRYIN'- YOU AIN'T TRYIN'.
And yet, despite the massive upsets in the East Region my bracket still looks pretty good. And, you know what- I think I'm OK with that- hell, I'm in a big tie for third, and, who knows- maybe I could actually win this thing after ten years of heartbreak and despair- or, much much much more likely, I can get my hopes built up REALLY HIGH only to slide into defeat like a coach off a chair. Man, that guy loves his son. It's kind of weird, right? The only time my dad cried when he talked about me was when he told people I was a theatre major. Kidding! Kidding! My parents have always been supportive of all my creative ambitions. So supportive that they are probably gonna read this post- hi guys! Thanks for always having my back, Dad and not crying like a bitch about it in front of the whole fucking country:
Anyhow- all of this is to say- we're just one week into this thing with games starting up again on Thursday two more weeks of (hopefully) crazy action to go and anything can still happen! (within reason) So- good luck, have fun- and GO WHOEVER IS PLAYING KENTUCKY!
March 30, 2015- Sweet 16 & Elite 8

Subject: I Guess I Was Asking For It
Look, I'm no dummy. I know I was asking for it. Hell, last week I was all "ooooh the tournament is so boooooring" and "why hasn't anyone busted my braaaaaacket yet" and "oh boo hoo hoo I'm actually winning this year wah wah wah" shamelessly whining about my First World Problems like a Food-Babe-reading-Whole-Foods-mom screaming at a minimum wage cashier cause she can't find the right brand of Cruelty Free Kale Chips (there's no such thing, of course. Kale Chips are cruel by definition). I should have known that my hubris would never be tolerated by the Tournament Gods Lundquist and Vitale (who maintains his youthful vigor by sucking the souls from insufferable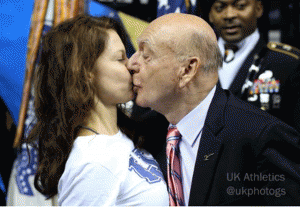 actresses, but the joke's on him cause she traded her soul years ago to take Sandra Bullock's role in Double Jeopardy. Then again, he was able to suck out a mouthful of used Botox and stale collagen- which makes his look younger and gives him the energy he needs to extol the virtues of clean living in between shooting Hooters commercials.)
Anyhow, the Tournament Gods let me have my One Shining Moment during the Sweet 16 while I was competing for the lead, before they smote me with a Mighty Hand and an Outstretched Arm (can you tell I'm getting psyched for Passover? Charoset in the Chouse!!) That's right- in the very first game of the Elite 8 Wisconsin beat my super-brilliant pick to win the whole tournament: Arizona. Yeah, that's right- Arizona. Gun totin', immigrant hatin', Jan Brewer electin', MLK Day not celebratin', Daylight Savings Time rejectin', sun blasted, godforsaken, racist fuckin' ARIZONA. Arizona- who's only two attractions are a gigantic hole in the ground and an absurdly warm climate- making it, officially, the sweaty asshole of America. I mean, there's a reason why Arizona was the last of the contiguous states added in 1912 after every single other territory had already been granted statehood- nobody wanted it! And do you think Congress was even serious about making it a state when they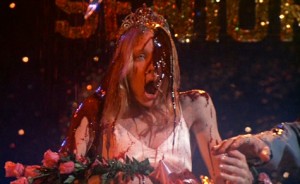 did? Hello no! It was like inviting Carrie to the prom- they were gonna dump pig's blood on Arizona's Senator on his first day of work (their all going to laugh at you, Arizona) but then they saw he was heavily armed and bat-shit crazy so they sad, "Screw it, we'll keep the damn state. We can send baseball players there to train and old people there to die. Oh- and someday- someday maybe they'll have an actual university. Yeah- and that university might have a basketball team- and that basketball team might get really, really good. So good, in fact, that some pundit might write an article about how in a large March Madness pool it's actually statistically better to pick Arizona than the heavily favored Kentucky. And then, some complete and utter nincompoop with a beard who runs a theatre and sweats a lot will read this article and he'll pick Arizona only to have them lose terribly in the Elite 8, blowing his bracket to smithereens while we laugh and laugh and laugh. Except of course, that we'll be dead. Long dead. Almost as dead as that sweaty fuckwad's bracket. Ha!" – and THAT's the story of how Arizona became a state. It's like Schoolhouse Rock up in this bitch.
And then- to add insult to bracket breaking- Notre Dame came within SECONDS of pulling off a gigantic upset and beating Kentucky in the second game on Saturday- which would have been awesome for a whole host of reasons, not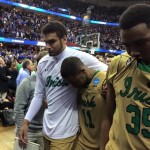 the least of which being that everyone's brackets would be a screwed as mine- only to lose in heartbreaking fashion in the final seconds of the game. Of course, it could be seen as karmic retribution that Notre Dame, which is located in Indiana, had their hearts torn out by Kentucky just days after the passage of the Religious Bigotry Act. Which, I know, is crazy when you think about it- when has Kentucky ever been the LESS bigoted state to cheer for? (OUTDATED CURRENT EVENT WARNING)
Alright- that's all I've got- semi-final games are this Saturday and I'll be watching on my phone during the Seder and trying not to yell out profanity during the Ten Plagues- or, at any rate, more profanity than is usual for our family Seder (come party with us!)
Good luck this weekend (to those of you whose brackets aren't completely fucked)! Happy Passover (or Easter, whatever).
April 6, 2015 (Final Four Update)

Subject: Who Cares Who Wins? Kentucky Lost!
Alright, I promised myself I was gonna be gracious here. Be professional, be objective- just report on the facts. Not to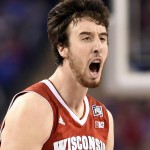 express my feelings about how ABSO-FUCKIN'-LUTELY AWESOME it is that Big Bad Blue Kentucky, led by coach John "Douchebag" Calipari  (hey, it's not my fault that his parents named him that. It's cause he was born with a full head of douchey coach hair- a rare congenital condition known as Pitino's Disease. And also cause he's a douche)  and his over-hyped gaggle of pumped up one-and-done, Happy Meal All Americans CRUMBLED  in the final seconds of the semi-final game like matzah under the weight of a Kaminsky-sized wedge of Wisconsin cheddar.
And, I'm sure as hell not going to talk about how TOTALLY AMAZEBALLS (is "amazeballs" still a thing? I'm very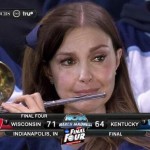 old) it was to see Ashley Judd and the rest of Big Boo-hoo Nation in the stands watching as their hopes and dreams for a history making undefeated season went down the toilet The "toilet", I'm told, is a bathroom fixture that I eagerly look forward to revisiting just as soon as Passover is over. Just picture Wisconsin's big men clogging the lane and you'll have a rough idea what's going on inside me. I know, TMI (is TMI still a thing? God, I'm so old).
Anyhow- like I said- I'm not gonna revel in Kentucky's SOUL CRUSHING defeat (tee hee hee. Tee hee hee. Stop that!) – but I am going to report objectively and without bias that this has basically tanked just about half of the brackets in our pool- and has left only two players still seriously competing for victory. But in a way, we're all winners- because whoever wins the tournament will be gracing us with the traditional Victory Bagels so that we can all share in the triumph. Except for me, of course, because Passover. And Kentucky because THEY LOST WOO-HOO!!!!! Sorry, sorry, sorry. I wasn't going to celebrate. It's OK Kentucky- you guys tried your best and it just wasn't good enough. There's no shame in that, unless, of course, you're ashamed of being a bunch of fucking losers which, of course, you should be. Plus- it's good for you to get used to losing- cause it's all you're gonna be doing in the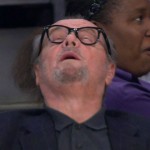 NBA when you play for the Lakers next year. (All suck and no game makes Jack a sad boy. All suck and no game makes Jack a sad boy.)
tl:dr Kentucky lost. Wisconsin won. Everyone's brackets are fucked and I'm inappropriately happy about it. (I know tl:dr is still at thing, cause it's the most common comment on my posts. Sigh)
OK- to check all the standings please visit the site- and for any UK (and Laker) fans who want to punch me in the face- I'll be out of the office til Wednesday. If you need to punch someone in the face urgently, please contact Charlayne Woodard immediately (though she'll make you pay her minimum wage for the privilege  or, you can wait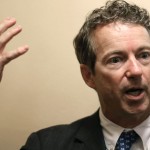 until Wednesday and punch me in the face when I return. And if you're not following the whole 99 seat mess, you can just punch Rand Paul. Go on, do it. He'll throw a little temper tantrum like a five year old who's daddy took away his Fountainhead Lego set (build a towering skyscraper as a testament to human superiority and then smash it on the ground because it's too perfect to exist).
Happy Final Game!
April 7, 2015- Final Update
Subject: Duke Wins. Oh Goody.
You know, I talk a lot of trash about Kentucky- but I really owe them a debt of gratitude. Because a few years ago, if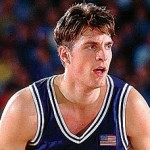 Duke had won (oh, yeah, Duke won, BTW) I would have been full of piss and vinegar- all "entitled preppy white boys" this and "J. J. Reddick" that and "something something something cleaning my toilet with Christian Laettner's stupid 90's Lesbian haircut". But now, because I find Kentucky so utterly loathsome and repellent – I'm totally fine with the fact that Duke won! Cause, you see, I take the same approach to sports that the U.S. Government takes to the Middle East- I just support whichever side seems less repulsive at the time (also a common strategy for U.S. voters and consumers of Passover desserts. Honestly, goyim- eat a goddamn macaroon and then tell me you don't like Marshmallow Peeps.) It's like- one year the Broncos are in the Superbowl and Seattle is the devil- and the next year Seattle's playing the Patriots and I'm all "FOR THE LOVE OF GOD, JUST RUN THE FUCKING BALL!!!!!" – and, of course, no matter which side I support, I end up losing- so…hey- just like the U.S. Government in the Middle East!
So- yeah- Duke won. Whoopi-dee-doo. I was cheering for Wisconsin cause they beat Kentucky (the enemy of my enemy is my team) but, whatever. And – of course, that means that the winner of our March Madness pool is….Steve's bracket "Steve" (congrats, "Steve!")- and the winner of the Most Creative Bracket Name prize is……pretty clearly NOT Steve. Actually- that goes to "Unexpected Value of Ignorance" which is the best bracket name to be taken from an Alejandro Inarritu movie title since "Basket-Babel" and "21 SLAMS!". And, of course, the second place bracket is "Crying Boys" – or as they are also known "The Harrison Twins".
Alright, that's all for now- I hope all of you beady eyed, pasty faced seal clubbers enjoy your stupid baseball season while those who prefer our sports "entertaining" drown our sorrows in the NBA playoffs while we wait for the start of FOOTBALL SEASON!!! WOO HOO!!! Go Jets…or Broncos…or whoever is playing the Patriots- it doesn't matter. You're just gonna lose anyhow. Crap.
Meanwhile- while we're waiting for the football season, we can enjoy the build up to the NFL draft. It's especially heartening that the NFL is so committed to raising awareness about violence against women that they're selecting a known rapist with the number one pick. Shame on you, NFL. If only you treated violence against women as seriously as you treat the risk of brain damage to players- oh, wait, never mind- you do! (SADLY, NOT AN OUTDATED CURRENT EVENT WARNING)
Until next year!
Postscript: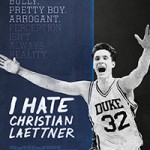 I was jonesing so bad for some March Madness action that I finally watched the ESPN documentary I Hate Christian Laettner and, hey, guess what? I HATE DUKE AGAIN!!! I knew I should have watched it before the Championship- just think of all the red faced sputtering fury I missed out on. It's like when I forgot to watch Schindler's List before Germany won the World Cup. It's a good flick, though- best video I've seen about white privilege in ages that doesn't feature the NYPD. Oh well, there's always next year- and, who knows, maybe Wisconsin will actually win the championship and I'll have to come up with a reason to hate them. Beer swilling, cheese eating, Scott Walker voting motherfuckers!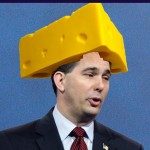 Oh, yeah. That's the stuff- ONLY 11 MONTHS TO GO TIL NEXT MAAAAAAAAAAAAAAAAAAAAAAAAAAAAARRRRRRRCCCCCHHHH!!!!!!!!!
March Madness. Fuck yeah.