What do those lines on plastic Solo cups mean? Are they for measuring alcohol, measuring cooking ingredients, or just a design? Jersey Joe checks out why these cups have become so popular.
Solo cups were first introduced in 1936 in a paper version.  The company was sold to the Dart Corporation and now sells more than $2.4 billion annually.  What's your favorite color, red or blue?  Red is the clear selling winner!
THE 411
Name: Solo Cups
What: disposable plastic drinking glasses for parties and picnics
First sold: 1936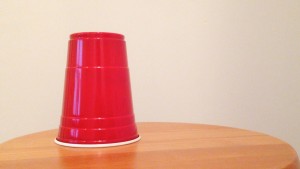 JERSEY JOE RECOMMENDS:
I always have a supply of these around.  You never know when you will need them for an instant party!