Desert Droppings is making a comeback! To start, we offer a little lighthearted distraction  from the dreary din and drone of primary politics, the dire Dow downturn, and the unseasonable (and un-alliterated ) snowy weather that's making ABQ feel like can-I-get-my-money-back-I-thought-this-was-the-SOUTHwest!
In anticipation of this weekend's NFL play-offs, this Desert Droplet of wishful thinking was prompted by an article in The ABQ Journal  announcing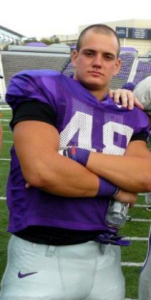 that Glenn Gronkowski, younger brother of New England Patriot's star tight end Rob Gronkowski, plans to skip his senior year at Kansas State and declare for the NFL draft.
Oh…and with a nod to my all time favorite care provider – Dr. Seuss…get ready for…
One Gronk, Two Gronks- Red, White, and Blue Gronks
The sun didn't shine on the Patriots' play,
When they lost to the fish in Miami that day.
The playoffs were coming.
Oh, what would they do?
Both offense and defense were missing a few!
Gronk #1 did his best,
But the Pats needed others.
When- what's this?
From Kansas, Gronk #2
It's a brother!
Gronk #1 and Gronk#2.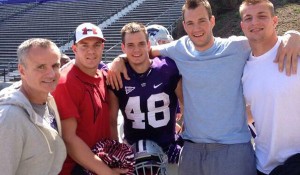 What a sight!
What a pair!
Chiefs beat the Patriots?
They wouldn't dare!
Gronk #1 and Gronk #2 on the field-
See them run.
See them catch Brady's passes.
The play-off games won!
Whatever it takes
And what ever the cost here-
C'mon Mr. Kraft,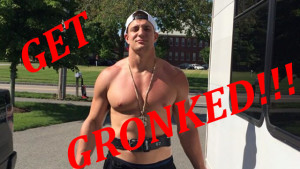 Get Gronk #2
On the roster.
Gronk #1 and Gronk #2
What a duo!
How nifty!
I'm betting New England
For Super Bowl 50!
If only…GO PATRIOTS!