As many of you know, I'm not licensed to drive a car. It's not a question of age- I'm more than old enough- 2.6875 times the legal minimum age but, you know, who's counting? (Me. Sigh.) In fact one of the worst parts of not driving is that I have no easy way to express my midlife crisis. Seriously, what am I supposed to do?? JC Penney doesn't carry Arizona brand red leather pants in husky sizes and a tattoo would be absolutely pointless with all the body hair unless it's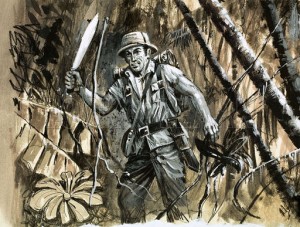 an old timey explorer hacking through the jungle saying "Dr Livingstone, I presume." But let's keep it real- my pain tolerance pretty much tops out at flossing and the threat of popping zits makes me turn state's evidence, so I hardly think I'm tattoo material.
Anyhow- the point here is that even though I'm more than old enough to have kids who can drive, I don't do it. It's not a question of means- I could certainly afford a reasonably priced car commensurate with the glamorous lifestyle of a non-profit arts middle-manager (mo' money, mo' reasonableness), my credit rating is great (thanks to my wife) and my police record clear (thanks to blind, dumb, stupid luck – and the delightfully lax attitude of the Albany PD towards public intoxication. I suppose between the State University and State Legislature, the tax payers of Albany figured they were spending enough to subsidize the lifestyle of Long Island douchebags puking on Lark Street and didn't need to shell out more dough to look em up in the county jail. Thanks officers! And also my wife. Let's keep it real. I'd have been in jail a long time ago for something.)
So- yeah, it's not an age, money or background thing- the reason I don't drive is that the state won't let me. Specifically, the state of California- though the state of New York wasn't too wild about the idea either. It's not (just) because they're anti-Semites – I've been given numerous opportunities to prove to each state that I'm capable of driving and have failed every single time. I won't go into too much detail about why I failed- suffice it to say that, if you're wondering, hypothetically- you CAN fail the driving test for driving too slow…and also too fast….and too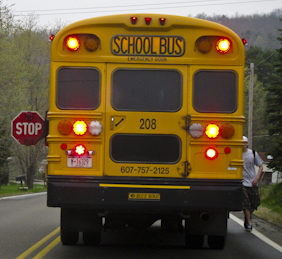 recklessly…and too timidly….and for blowing past a parked school bus which was in the process of disgorging children and lit up like a medium sized casino with red flashing lights and stop signs so that any passing motorist or low flying spacecraft would know that America's future was streaming out of the bus and to please FUCKING STOP. Remember, this is back in the dark ages when children could actually be transported to school in buses like livestock or poor people before they were required by law to be wrapped in bubble wrap and hand deliver in their parent's SUV's like Fabrige eggs with Asperger's in age appropriate car seats and THAT's why I can't get a fucking intern who will file. Kidding! I've had some amazing interns- but it doesn't really matter what I write here because millennials can't read. Kidding! Millennials are perfectly capable of reading as long as plenty of Emoji are used. Not kidding

Anyhow- until recently I just accepted the summary judgement of the nanny state (well, two states actually) that I wasn't a suitable driver for the road- but now I realize that I've actually been oppressed all this time and that the Left Wing Nazi DMV Stalin-crats were actually stomping all over my precious FREEDOM. Hell, I don't have to take no tests or get some fancy gubment license if I want to buy a gun- I don't even have to get IN-surance. I can just pop into Dick's Sporting Goods and pick up an assault rifle on sale- the way God and George Washington intended, and I ought be able to get a car the same way! I mean, I realize that cars aren't the same as guns, like, when a car kills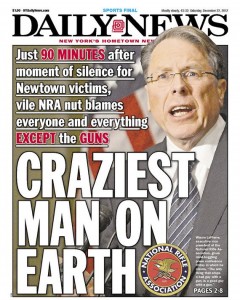 someone- it's an accident. But it's the principle of the thing! And who's fighting for my rights? Where's my Wayne LaPierre? Why if AAA had just one of the NRA's balls, I'd be riding down Venice Blvd in a brand new Hummer (or tank) right fucking now! Who cares if I weave all over the road or freeze in terror when I have to turn left or blow past a school bus while it's discharging blind kindergartners – THIS IS AMERICA AND I HAVE A CONSTITUTIONAL RIGHT TO ENDANGER THE LIFE OF ANYONE I CHOOSE!!! And if the other drivers don't like it, they can run me off the road- after all- the only one who can stop a bad driver with a car is GOOD driver with a car- and if I just happen to kill a bunch of kids who are coming home from school, well, you know, stuff happens.
Yup, that's right, "stuff happens" – the words of a man who would be leader of a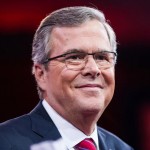 nation uniting his people during a time of grief. "Stuff happens"- 9 people dead and he reacts like the airline lost his luggage on the way to the NRA convention- and these victims were white!  When it comes to guns, no lives matter. But- hey- that's the GOP for you- life begins at conception and ends when you're shot. And if Republicans do condescend to talking about mass shootings, they insist it's a mental health issue. So, hey if you want to get Republicans to pay attention to mental health issues- just start talking to them about guns!
We don't actually even know how serious the gun violence problem is in this country because the CDC has been forbidden to study it. Brilliant! If we've learned one thing from climate change is that the best way to make a problem go away is to obstruct every effort to understand it. Now excuse me while I go lick sweet precious rainwater off the shit covered streets. Drought happens!
Honestly, I'm not even sure how to talk to Republicans anymore. If I had to host the next GOP debate (oh please, please, PLEASE let me host the next GOP debate) the only question I could think to ask is "how do you live with yourself?" Seriously- tell me. I want to know- how do you Republicans do it? How do you look at yourselves in the mirror after brushing your teeth in the morning with extra whitening toothpaste (you like your toothpaste like you like your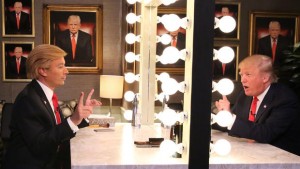 immigration policy) and say "Yes- I'm a good person. I do good things. Today I'm going to do everything in my power to make sure psychopaths have the weapons they need to kill children. I'm going to stop women from getting cancer screenings or shut down the Government trying. I'll send young men to war and cut benefits for veterans, I'll steal from the poor and give to the rich, I'll fight to make sure those who love each other can't marry, I'll make sure police departments have the weapons they so desperately don't need and none of the oversight they do, I'll find those who risked their lives to come to this great country so they work tirelessly in pursuit of the American dream and THROW THEM THE FUCK OUT OF THE DOOR and then build a wall so they can't come back. Yes! That's right! I'm a good person. I deserve to be President. Jesus FUCKING LOVES ME- HALLELUJAH!!" Seriously- tell me- how do you people live with yourselves? It's not a rhetorical question- I'm dying to know. Cause if I was one one-hundredth as evil and corrupt as you, I would have bought one of those perfectly legal cheap and easy to get handguns, stuck it in my mouth and let stuff happen.
But then, self awareness has never been a quality that Republicans look for in their candidates. After all, the front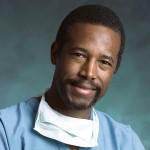 runner just said "I'll apologize when I'm wrong" (ahhh- the words of a man who's been married three times). Of course you can't blame Trump for being cocky when his closest competitor's greatest achievement is eliminating "brain surgeon" from the lexicon as a synonym for "smart person" forever (to the smirking delight of rocket scientists everywhere) and as for Jeb!- well- after raising over $100 million in two weeks, the highlights of his campaign are apologizing to his mom for smoking weed and earning W the nickname "the Smart One".
But back to guns- look, I'm fully aware of the Second Amendment- how could I not be? It's every Republican's favorite amendment cause it's the highest one most of them can count to. It was also named the Non-Biblical Text Most Often Misquoted by Idiots by Dance Like Nobody's Watching Magazine. But, OK, sure- it's in the Constitution, whether we like it or not. So if you want to bear arms- go ahead- just let me know when you've joined a WELL REGULATED militia. You want to carry a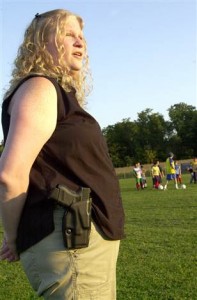 handgun in a holster to your daughter's soccer game like John Wayne with a dye job and capris on the off chance that a bunch of crazed Mexican rapists sneak into the country and try to steal your halftime orange slices? NO. Sorry but no. You're just gonna end up shot to death, and then I'm gonna have to feel bad about myself for being totally smug about your tragic death and neither of us really wants that. Yeah, yeah, constitutional right, blah blah. We all have rights- and the way we exercise those rights is governed by laws which protect the greater good. I have the right to operate a motor vehicle but the state of CA has tested my skills and determined that I shouldn't be entrusted to exercise that right. And you know what- they're right. IT SUCKS- but they're right. (it's ok, motorists of Southern California, go ahead and breathe a sigh of relief. I won't be hurt. Sigh) And the more you insist and kick and scream that it's your right to stockpile weapons like David Koresh (old school!) and that no one should impinge on that precious precious right with common sense regulation- the more convinced I become that you're the last person the state should entrust with the responsibility of bearing arms- in fact- I'm gonna send Obama to your house to take all your guns away. Ha- if only! I don't know who this socialist gun seizing Obama is that the Republicans keep talking about but he's fantastic! Let's get him to run for President in 2016- oh, wait- he already is #feelthebern #notsomuchwiththegunthingthough #dudelikeshuntersiguess? #stillmostlyfeelingit
And speaking of our next President whom I have to believe is going to be a Democrat or I lose all will to keep living- the first Democratic Presidential Debate is next Tuesday and, if I were moderating (oh please please please please please can I moderate??) I would have a lot of questions to ask- but the first one would surely be "so what are you gonna do about all the guns?" I may not agree with everything the candidates say- but I know for sure none of them will say that "stuff happens." And that's just one reason why it's so important to vote next year- assuming I can find somebody to give me a ride.