Jersey Joe celebrates 50 episodes of KICKING BACK WITH JERSEY JOE and 250 editions of his online blog!
THE 411:
What: Kicking Back with Jersey Joe
Type: blog and video blog
Number of episodes: 50 video – 250 blog
Premiere: September 19, 2014 (web show) May 31, 2010 (blog)
Website: you're on it!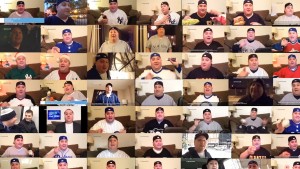 JERSEY JOE RECOMMENDS:
Thanks for watching the show and reading my words, each and every week!  Please keep your thoughts and comments coming.  I love sharing and making them part of the fun!  See you next week!